Planning Ahead Under Lockdown
Expert tips to keep event businesses moving in the right direction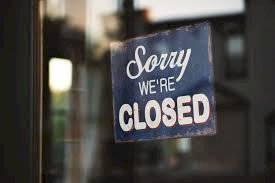 With events shutting down worldwide, as an event organizer Daniela Ciocan understands the importance that the shows must go on, if not physically, then virtually. As founder of one of the most anticipated 2020 beauty, fashion, and influential shows, Unfiltered Experience they were forced to postpone their headlining shows in Vegas, Los Angeles, and Nashville until later on in the year.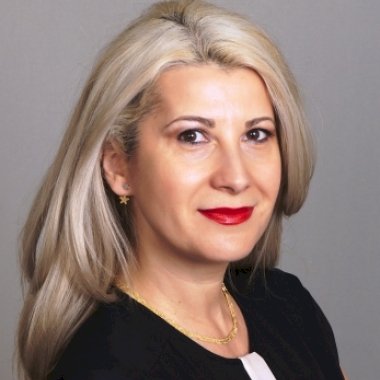 "We have to think on our feet and really understand the obstacles we are all facing. Using the tools we have is what we all must do. Event-wise we need to think outside of the box. We are currently creating virtual conferences, virtual buyer meetings, virtual trade shows, online marketplaces and more. Thankful for technology and how far we've come." says Daniela.
Daniela shared with us her expert tips to keep event businesses moving in the right direction.
Social presence:
Most businesses have an online and social media presence. Now is a perfect time to open your doors and bring consumers into your real world so they can understand who is behind the products and what triggered you to create them.

Schedule live sessions on social media so you can share your story in your own words and how you intend to keep the company growing and help your employees and their families. What can your regular consumers do or share with you that will help your company in the future? Generate organic conversations so that these insights can help drive your future marketing, product development and advertising.
Ecommerce:
If you have a shopping site or work with online retailers, now it's the time to increase your advertising/ PR spend. Consumers are home and spend more time online than ever.

What products do you have that are ideal for stay at home situations? Do you have a giveback component to talk about? Do you have any specials to offer as it can help get through this especially tough times?
Manufacturing
Are you able to pivot manufacturing to develop different types of products that are necessary at this time? Several cosmetic manufacturers switched production to hand sanitizers to supply their consumer base or hospital institutions. Fashion houses are now making either masks or PPE.
Sales Teams:
Who's CRM database needs some updating!? Use your sales team to work on these platforms as they are crucial to your business. We are all in the shuffle there is not time to really focus on these assets. Now is the time to fine tune your customer contact platforms.

Since sales teams are most likely not engaged in active sales activities at this time, use them to organize and prepare the CRM so that when businesses open up your leads are organized and your client data is updated.

Look at those old leads and clients and try to reconnect. Invite them on your LIVE sessions and try to find out what they love from companies in your industry and why its not you who they are in love with... ask them to help you figure out what you can do better. Founder to founder chats are always amazing!
Create Referral Campaigns:
Now you can assess who are your best clients and reach out to engage them in a referral campaign. What would get them to bring you individuals from within their network? Once you have all the pieces in place you can figure out the elements of a campaign and assign KPI's and plan out timing and roll-out.
Website Review:
When was the last time you looked through your Google Analytics to assess your traffic sources, page views and patterns? Also look at the site content and check out what areas can be refreshed. What is the data telling you about the site?
Company Employees:
While some companies had to furlough or lay off temporary team members its a good time to assess what your HR needs really are and how is your team built to best deal with your company's priorities?

What will you be able to better execute so the company culture is more solid and there's more 'we' versus 'them' mentality?

Ask them to give you some ideas of what could drive your business forward and have online brainstorming sessions for what projects and priorities you should focus on to generate additional revenue or impact your community.

For more information on Daniela and her business please visit our previous article, https://lvmagazine.com/unfiltered_experience