The Unexpected Costs of Moving Into a New Home
New soon-to-be Vegas residents forget the financial burdens that come with the big move. Here are the commonly forgotten expenses to watch out for!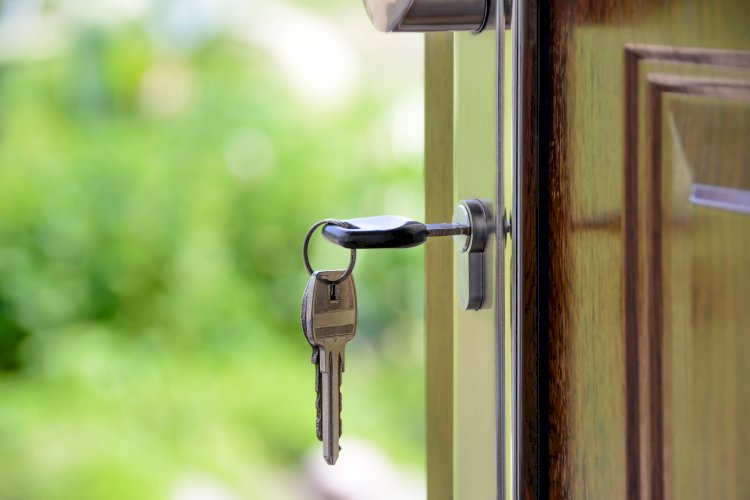 There's no doubt that moving is a major haul. You're transporting all your belongings and essentially uprooting your life, so it's no wonder you get a little overwhelmed. On top of all the physical changes, it can take a big financial toll that you and your family might not be prepared to handle.
Before committing to a big move, take a step back and analyze your financial situation. Do you have enough money to support the true cost of moving into a new home? To find out, read through and familiarize yourself with these expenses you'll have to face throughout the moving process.
Signing a mortgage
A good starting point is to consider the cost of the new home itself. You'll go through the mortgage application and approval process, and on top of the monthly mortgage payment that's assigned, there are numerous additional costs. For example, an FHA loan is a type of mortgage that requires a down payment of at least 3.5% of the cost of the home upfront. Add to that the cost of private mortgage insurance premiums along with inspections, closing costs, and other fees. You're looking at thousands of dollars at least, so it's important to be informed and spend some years saving up.
Repairs and improvements
Your idea of a new home might be bright, shiny, and brand new, but in reality, there are tons of things that will need to be altered or fixed. Your home will need renovations and repairs both before and after moving in for years to come, and that's just a part of homeownership. From a furnace breakdown to a leaky roof to a foundation issue, countless mishaps can force you to pay thousands toward improvements so that your home is safe and sound. Between those three examples alone, you could be dishing out $7,000 or more. To avoid these new homeowner challenges, execute an in-depth inspection by a reputable company, and again save as much money to lessen the blow when emergencies do occur.
Movers
A moving company is a great resource to utilize on move-in day. Not everyone has the strength or the manpower to lift and transport massive pieces of furniture, which is where a team of professionals can come in handy. Your trusted local moving company can efficiently and safely transfer furniture from one location to another and even offer storage options. That said, if you have the budget available to employ a certified team, it could be the answer to many of your moving problems.
Furnishing
As with any home, you'll likely need to fill it with the bits and pieces that will make it feel like your home. Furniture can add comfort and help evoke the style you love. But if this is your very first home, you probably don't yet have all the furniture you dreamt of on move-in day– and this is perfectly okay. Research shows it can cost $8,000 on average to furnish an entire home. However, you don't need to take a chunk out of your savings account and buy all your furniture at once. Take time to shop around and budget for furniture for each room. Another good way to save money on furniture is to shop for secondhand or refurbished items that are sold at a much lower price, which will save money for other major expenses like your mortgage.
New services
Especially if you're moving to a new state, you're likely going to have to replace the majority of services you once used. Local internet and cable providers could change along with any home maintenance business you used before moving, such as landscaping or cleaning services. Before making the move, research local providers, compare prices, and try to have them lined up prior to move-in. That way, you're less likely to overspend and you'll know how much is left to put toward all other moving expenses.
Looking to learn more about the moving process? Visit Capitol North American Moving Services for insider tips and tricks from the experts.