A Taste of Europe
Seven of the best European cuisine meals in Las Vegas.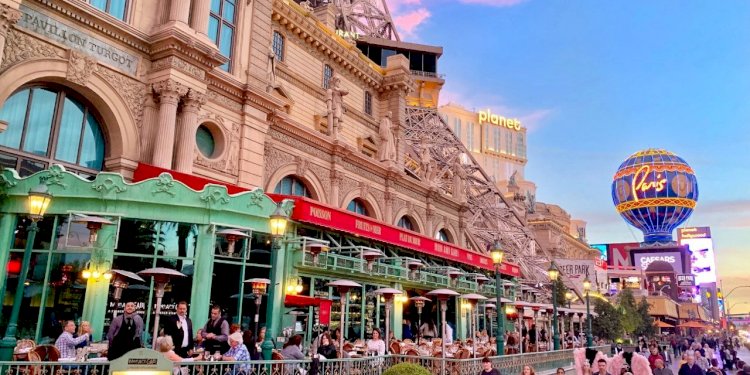 Mon Ami Gabi restaurant in Vegas/via ceasars.com
If you plan to go to Las Vegas, then you should definitely pay attention to the top seven dishes of the European cuisine restaurants that will leave you satisfied and coming back for more!
Las Vegas is famous not only for its casinos and chic hotels but also for its variety of restaurants. If you have long wanted to try traditional and gourmet European cuisine, then Las Vegas offers such an opportunity for everyone. In this article, you will find the best meals that you should pay attention to and restaurants in which you can try it. There are options for any wallet, so even with a limited budget, you can enjoy European cuisine!

1. Lobster Ravioli from Trattoria Reggiano
Lobster Ravioli is one of the most delicious dishes in this restaurant. Moreover, many locals and tourists say that this is the most delicious lobster in Las Vegas.
"When I visit Vegas, I will immediately go to this restaurant to try lobster in a pink sauce again," said a loyal customer.
There are traditional Italian cuisine, homemade mozzarella, good music and notes of Italy in one place. No matter what dish you order, the Italian cuisine in Trattoria Reggiano will make you happy!
There are also offers for vegetarians and those on a gluten-free diet. Moreover, it is possible to even order food online. Prices are average, depending on the dishes.
2. Cornish Hen from EATT Gourmet Bistro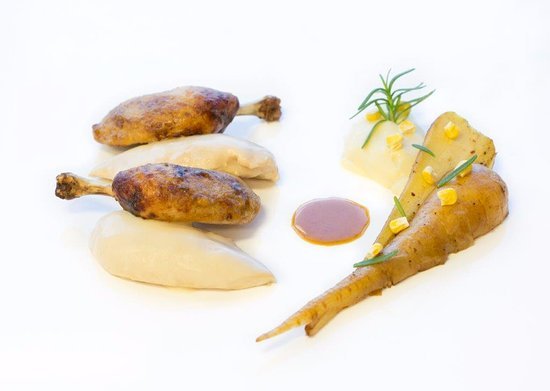 There is a cornish hen for lovers of chicken and exquisite taste. This dish will amaze with its taste and will turn your attitude towards chicken. EATT Gourmet Bistro offers gourmet French cuisine, which, in addition to the shaking taste, is also healthy.
There is also a vegetarian menu. Prices are quite varied, for example, Cornish hen will cost $19. Be prepared for the fact that the portions will not be very large as in all gourmet restaurants.
3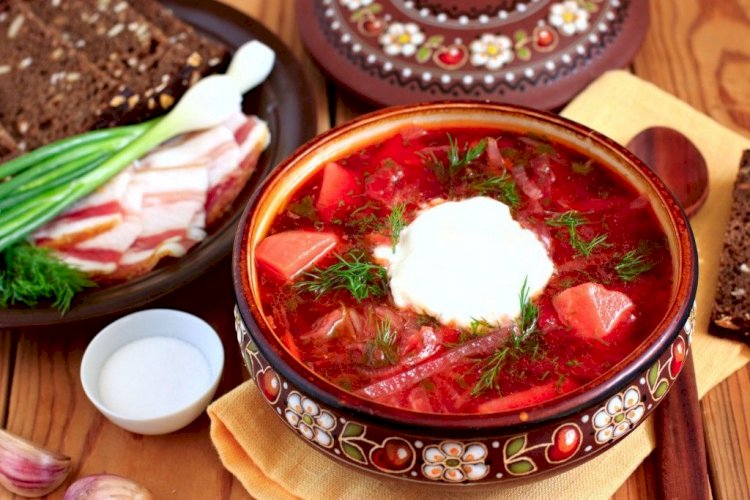 . Borsht from Forte Tapas
If you have long wanted to try something from Russian cuisine, then Borsht is the right dish. The food in Forte Tapas is quite amazing for Vegas. The main dishes of this restaurant are traditional European and East European cuisine. Also, here you can try a vegetarian Uzbek pilaf, a dish called Plov.
This cafe is a great option on a budget. For example, Borscht will cost only $6. So if you want to eat tasty and satisfying and not spend a lot of money, then this is the best place!
4. Schweine Schnitzel "Wiener Art" from Cafe Berlin
Schweine Schnitzel "Wiener Art" is for meat lovers and those who are interested in European cuisine. This dish will not disappoint you and will cost you only $11. Berlin Cafe serves European cuisine and many traditional German dishes.
Note that the cafe is in demand and it is worth to book a table in advance. The cafe has a good wine list. By the way, in October, you can enjoy Oktoberfest in this cafe. Prices are pretty reasonable and start at $10.
5. Rillette of Smoked Haddock and Salmon from Twist by Pierre Gagnaire
Rillette of smoked haddock and salmon is for those who want something extremely unusual from European cuisine. This dish will not leave indifferent lovers of oysters. Also at Twist, there are seven dishes from the chef that will excite you with their taste.
This restaurant offers dinners for special occasions and events, and the interior of the restaurant creates a special atmosphere even for ordinary dinner. There are also vegetarian options on the menu. The pricing policy is very diverse, salads will cost only $10, but the price for the main dishes starts from $50.
6. Salmon and Baby Spinach Salad from Mon Ami Gabi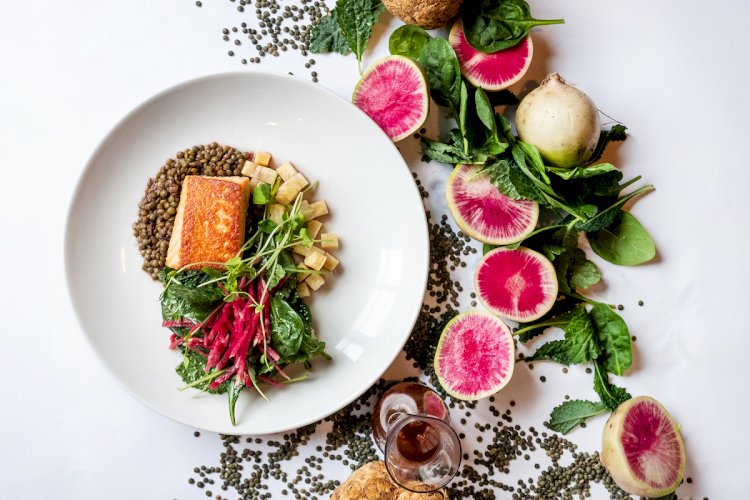 A salmon and baby spinach salad or duck confit pleasantly surprise visitors to this Mon Ami Gabi location. There are classical French cuisine, a good assortment of dishes and an appropriate interior. This is a place where you can not only have a full dinner or lunch but even breakfast. The breakfast menu is varied and full of interesting French dishes. There are also vegetarian and gluten-free dishes.
In addition to dishes that won't disappoint, visitors can enjoy stunning views of the Strip. Prices are very reasonable and start at $10.
7. The Cold Foie Gras Torchon with Duck Prosciutto from Eiffel Tower Restaurant at Paris Las Vegas
Have you ever tried the cold foie gras torchon with duck prosciutto? This is not the only dish worth paying attention to. Many visitors note the delicious taste of lobster and salads. It is highly recommended that you choose fig compote as your drink.
Eiffel Tower Restaurant is just the perfect place to change the vibrant Vegas atmosphere to a more romantic one. There are classical French cuisine, incredible views from the restaurant and good service. As for pricing, it starts at $20 per dish.