Happy Birthday Evel Pie
The third anniversary of Evel Pie in Downtown Las Vegas on December 1st, 2019.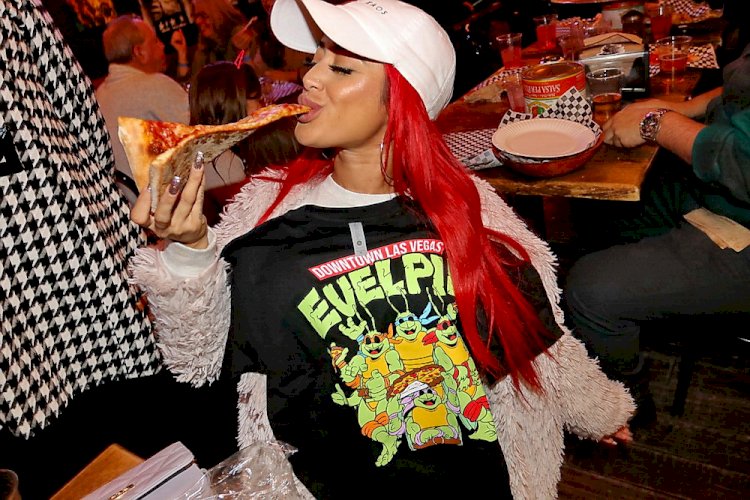 Amazing pizza and great merch/via Hew Burney
Live Hard, Ride Fast, Eat Pizza.
Evel Pie, inspired by legendary daredevil Evel Knievel, celebrates one of the most influential figures to the city of Las Vegas. Created by Branden Powers and High Horse Entertainment in collaboration with the Knievel family, Evel Pie offers New York pizza slices with an array of classic and exotic toppings, dive bar cocktails and local beers until the early hours of the morning in an all-American environment featuring memorabilia, pinball machines, a stuffed ram and a statue of the man himself.
Evel Pie celebrated their third anniversary bash on December 1, 2019. Owner Branden Powers and the Evel Pie team celebrated by giving away nearly 300 pizza slices and more than 200 beers during the evening, which was highlighted by a visit from Santa and performance by punk legends The Dickies, all free to supporters who RSVP'ed for the private event.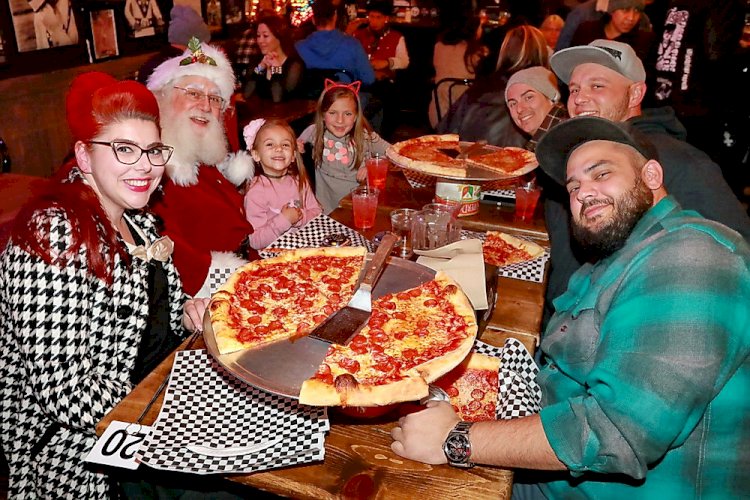 via Hew Burney
"Evel Pie has just grown bigger and bigger year after year, and we wanted to thank everyone who has supported us since the beginning," says Creator/co-Owner Branden Powers, "including Vegas locals and visitors from around the world. We are proud to be one of the best known pizzerias in the city!"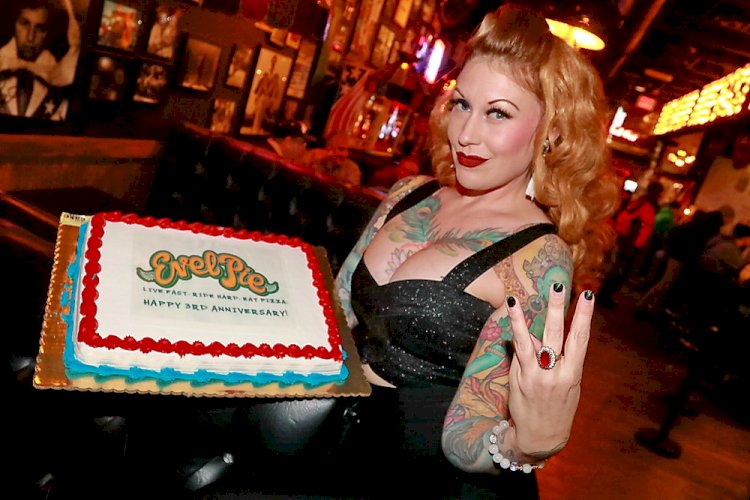 via Hew Burney
Evel Pie is located at 508 East Fremont Street, Las Vegas, NV 89101 and is open Sunday through Wednesday 11 a.m. to 2 a.m. and Thursday through Saturday 11 a.m. - 4:20 a.m. For more information or to make a reservation, please visit evelpie.com