Planet 13 Coffee Shop + Cafe
Voted the #1 dispensary in Las Vegas, cannabis superstore and entertainment complex, Planet 13 has no intention of slowing down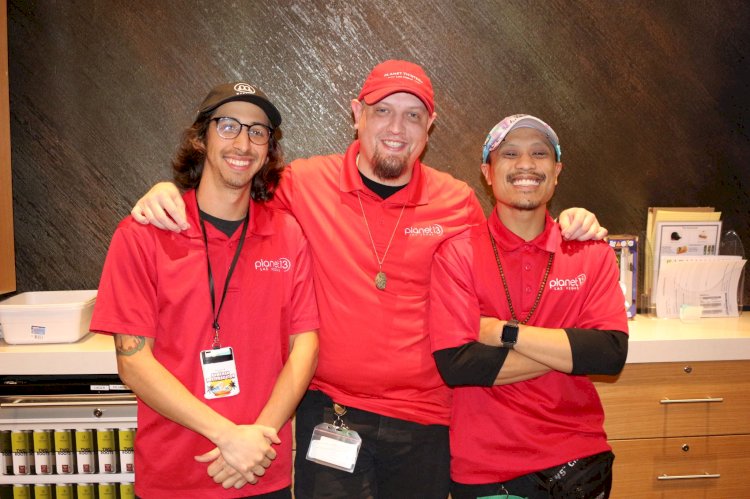 Planet 13 employees/via Avery Simone
Voted the #1 dispensary in Las Vegas, cannabis superstore and entertainment complex, Planet 13 has no intention of slowing down when it comes giving its customers an unforgettable experience. Planet 13 strives to provide the best quality recreational cannabis, cannabis extracts, and infused products available at competitive prices and with compassion that can only come from those who are knowledgeable in the field. Marketing Coordinator, Brandon Zimmer is developing great brand awareness and implementing unique marketing strategies to further the growth of Planet 13.
In their efforts to stay ahead of the competition Planet 13 has officially opened a coffee shop and bistro/pizzeria the first of several planned expansions. The coffee shop is operated under the name Purc Coffee, "Coffee for the Planet" and is a greenhouse concept, completely unique in Las Vegas.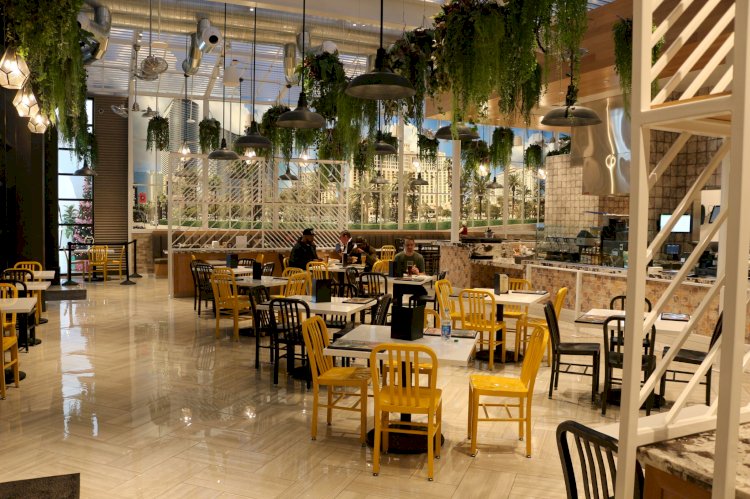 Tastefully decorated, Purc is a place of gathering for cannabis connoisseurs, new users, and everyone in between. The café is very relaxing with beautiful lighting which makes it a great intimate place to gather when visiting the superstore. Pop in for your favorite coffee, stay for brunch and immerse yourself amongst the beautiful greenery. The coffee shop is located within the Planet 13 Superstore directly across from the dispensary for your convenience.
The coffee shop is built in conjunction with the brewing bistro/pizzeria Rickety Cricket giving customers 4,500 square feet of space to enhance your Planet 13 experience. Rickety Cricket operates three locations in Arizona and has won multiple awards for its pizza, including 2nd place in the world at the International Pizza Expo in Las Vegas. Their menu is more than just pizza, you can choose to have a breakfast, sandwiches, salads, nachos, wings, burgers and pasta. Looking for just a snack? The "munchie" menu has you covered with all the classics; garlic fries, chicken strips, loaded tots and much more. Adding to the unique experience of Rickety Cricket you can get a free slice of pizza with the purchase of a 23oz beer.
For more information on Planet 13 and all their aminities, follow them on Instagram: @shopplanet13 or go to their website, planet13lasvegas.com