Nurture Your Nature
How to beat the desert heat...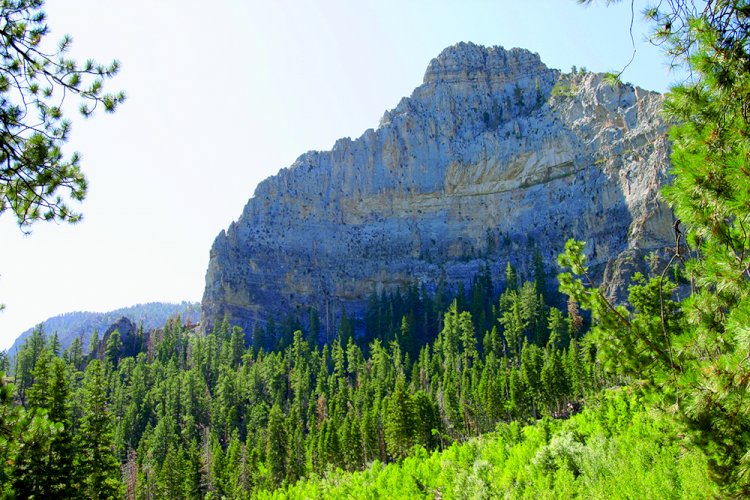 Cathedral Rock - pics by Bryant Arnold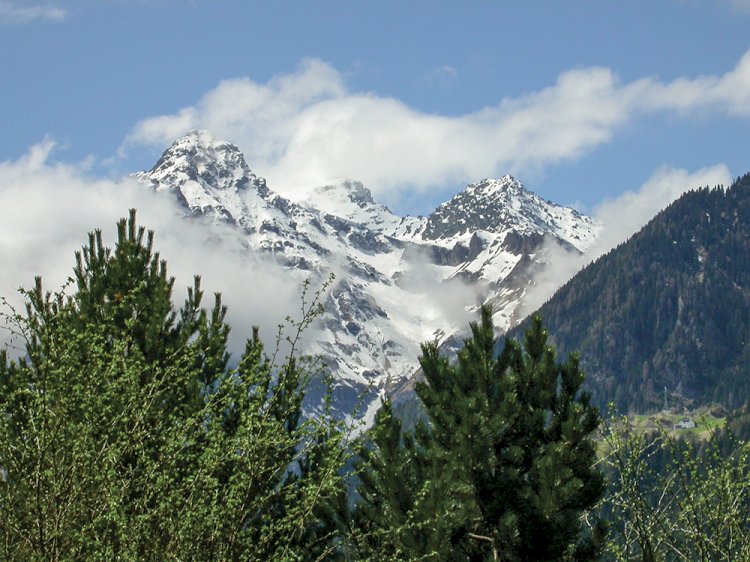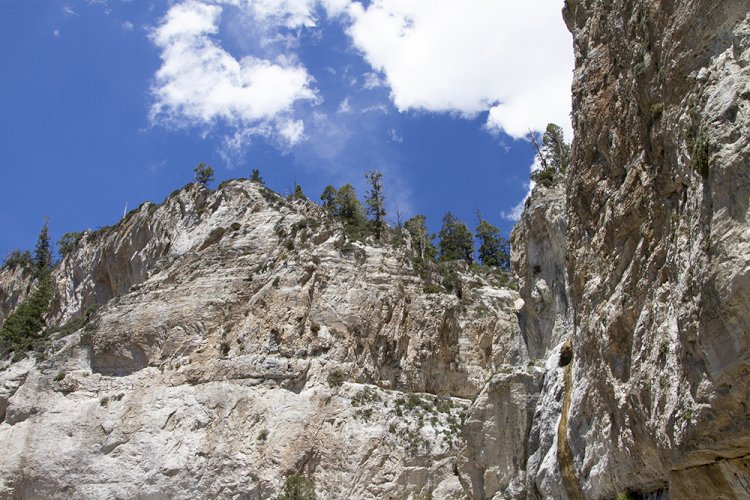 It's one-hundred-plus degrees as you swelter in daily traffic, mesmerized by the heat waves rising off the blacktop streets. The weekend is approaching and you're daunted by the too few options for keeping cool yet escaping the cold and fake breeze your air conditioning provides at home. This is the moment you realize how fortunate you are to live in Las Vegas. Wide open spaces, beautiful rolling meadows, and spectacular vistas scented with pine are mere minutes away. Mount Charleston, Nevada is less than 30 minutes from the Northwest side of town and worth the extra distance if you live in Henderson.
Mount Charleston peak tops out at a stunning 11,916 feet (8th tallest in the U.S.) and is accessible by a couple of the 60 miles of beautifully maintained trails surrounding the mountain. Most of the trails available start at nearly 6000 feet, meaning your various trailheads will be 20 or more degrees cooler than the blistering hot floor of the Las Vegas Valley. Looking for free, family fun? Looking for a solo hike through awe-inspiring nature trails? Looking for an afternoon away from technology? Look no further…Mount Charleston always leaves you wanting more and never leaves you disappointed.
How to Get There
Head north out of town on Highway 95. Due to Las Vegas' sprawl, the left turn onto Kyle Canyon Road is minutes from developed neighborhoods near Grand Teton Drive. Take Kyle Canyon west; it's a 2-lane road. This winding, swooping, and gently climbing entrance to the mountain is a beautiful opening act to the main event. Don't hurry along this neatly cut road through the surrounding hills. Watch out for motorcycles, animals and parked cars. About 20 minutes up Kyle Canyon Road you'll begin entering the town of Mount Charleston and the lower trailheads and picnic areas.
The Town of Mount Charleston
Mount Charleston is an unincorporated town with a population less than 500. The Retreat on Charleston Peak is a rustic Hotel/ Lodge sitting at 6680 feet and you pass it on the way to the peak and trailheads. Continuing through the town and up the mountain road to its end is the Mount Charleston Lodge at 7,700 feet. The Lodge is a perfect spot for a break, lunch, or a selfie at the overlook.
What to Bring
If you're just driving, bring nothing but a thirst for vistas and take nothing but pictures and memories. If you're hiking, bring a hat, water, a camera, a jacket and leave nothing but footprints. Dogs on a leash are allowed in most areas but check at your trailhead sign. Cell phones have slim to zero chance of working in much of the area so whether it be by the hand of nature or by design, don't expect the world to get a hold of you. There are no gas stations on the mountain so gas up before you go. Always bring a jacket.
Extended Hikes
If you're a hiker setting off on one of the five–plus–mile hikes you already know what to pack in and pack out. If you aren't an experienced hiker, or haven't encountered the stressors of high-altitude, stick to the easy stuff and just enjoy your day in the heart of this sleeping gem.
For more, visit: www.gomtcharleston.com