Herve: Cannabis infused macarons in Vegas
Laissez le bon temps rouler!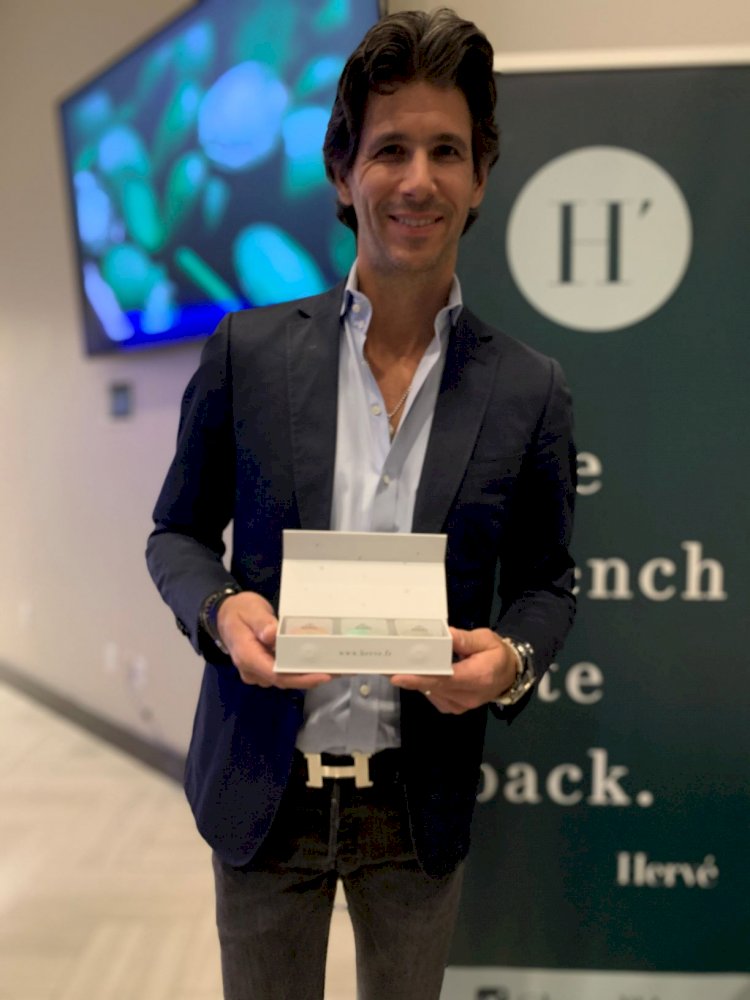 Herve co-CEO, Sebastien Centner/photo by Avery Simone
Did you ever think French handmade desserts and macarons would enter the cannabis world?
Hervé produces exquisite desserts, macarons and chocolates that combine contemporary design with spectacular flavours. Launching in 2020, Hervé proudly blends together decades of traditional French culinary history with an innovative infusion process, to launch the first intricately cannabis infused luxury desserts. Hervé. A collection of luxury sweets for the modern discerning consumer of infused edibles. The new edibles brand was co-founded by two Toronto-based Frenchmen, Sébastien Centner (pictured) and Frédéric Naggar, as an extension of their other successful culinary businesses: Eatertainment, a leading catering and event company; and Delysees, a modern dessert manufacturer. You can find Hervé macarons in over 20 dispensaries around Las Vegas, check their website for details, www.herve.com, check them out on Instagram: @hervedibles or on Facebook.