From Sin City to Sports City
Battle born, sports approved.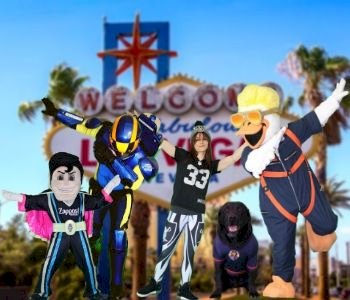 photos by Bryce Law
main picture: from left, @cashlightsfc, @aviatorslv, @__taralynnx, @finnthebatdog, @sprucelv
On January 18th, there was a huge UFC fight which marked the return of superstar, Conor McGregor, back to the Octagon. McGregor punctuated his much-anticipated return with a 40 second TKO of Donald "Cowboy" Cerrone.
On February 22, there will be a heavily hyped boxing heavyweight title rematch pitting Deontay Wilder against Tyson Fury at the MGM Grand Garden Arena.
A week later, on February 29th, the first of two Big League Weekend series' begins with the Cleveland Indians and Oakland Athletics playing a two game series at Las Vegas Ballpark. The next week, on March 7th & 8th, the Chicago Cubs and Cincinnati Reds will play a similar series at the same location.
Then on April 23rd-25th, the NFL will officially put its stamp on the city of Las Vegas by holding the 2020 NFL Draft on the iconic Las Vegas Strip.
In the following months, the Aviators will start their second season, the Lights and Aces will start and be in the midst of their third season respectively, the Golden Knights will hopefully be in the playoffs, the NBA Summer League will be underway in July; later that month, Allegiant Stadium is scheduled to completed and the Raiders will kickoff their first season out here in early September.
Long story short, sports in Vegas is no longer a novelty location reserved for just boxing, the UFC and occasional events; Las Vegas is a legitimate sports city. A happening that seemed impossible as early as last decade.
Las Vegas has long been a sports destination for sporting events that did not have set seasons such as boxing, golf, the UFC and the NBA Summer League. The sporting events would be hyped up, the city would get excited, the event happened and that was it. No sustained sports life after that and it was back to status quo here.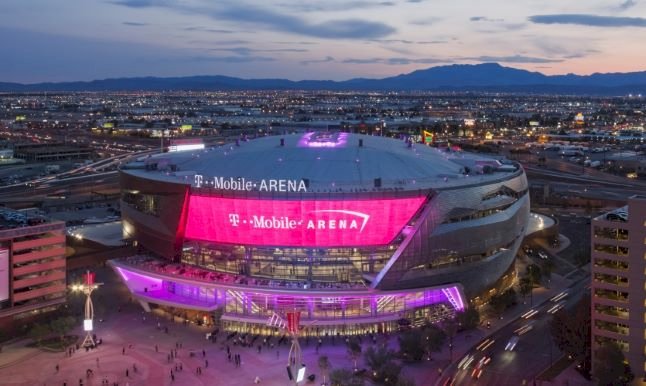 But in three years time starting in 2016, sports would be become a true footprint here. T-Mobile Arena opened in April of 2016 becoming a modern-day multisport arena for boxing, UFC, music & award shows, hockey and basketball. A couple of months later on June 22, 2016, the NHL (National Hockey League) approved the Las Vegas expansion bid with play to begin in the 2017-18 season. In November, the team name was revealed to be the Vegas Golden Knights.
On March 27, 2017, after a year of rumors and hearsay, the NFL (National Football League) officially approved the move of the Raiders from Oakland to Las Vegas. In November of the same year, ground broke on what is now known as Allegiant Stadium.
Also, during this timeframe, the San Antonio Silver Stars were put up for sale in 2017, MGM Resorts bought the franchise in October of that year and renamed the with them slated to start play in 2018. In August 2017, the USL (United Soccer League) announced an expansion team would be debuting in Las Vegas and would start play in 2018; two weeks later they got their team name, the Las Vegas Lights. The Las Vegas 51s, the longtime minor league baseball team here, got a new MLB affiliate and stadium (Las Vegas Ballpark) in 2019 and became the Las Vegas Aviators.
In a span of three years, Las Vegas became more than a city known for gambling, buffets, where "what happens here, stays here" and the occasional fight weekend twice a year. Before locals and outsiders knew what hit them, Las Vegas became a sports town.
But there was a landmark decision that changed perceptions across the country in May 2018, when the U.S. Supreme Court ruled that banning sports betting in America was "unconstitutional" and lifted the ban, making it legal for all states other than Nevada to provide bookmaking and betting at casinos.
The significance of this ruling was thought to have a negative impact on the tourism of Southern Nevada. People would travel from all over the country to come to Vegas and bet on sporting events. But instead what this ruling did was pave the way for professional sports to start in this city. With Nevada no longer being the outlier but now one of many, the gambling roadblock thought to be in place to prevent the NFL, NHL, MLB and NBA from setting up professional shop here, no longer existed.
Now this ruling did happen in 2018 after sports teams were already here or on their way but the negative stigma about illegal sports gambling was already starting to soften. An article by David Purdum and Ryan Rodenberg for ABCNews.com showed a gradual progressive thought process toward the gambling topic by NFL Commissioner, Roger Goodell.
During a 2012 sports betting deposition, Goodell was asked by Attorney William H. Wegner if the NFL had ever considered a Las Vegas franchise.
"Not when I've been commissioner," said Goodell.
When asked about the top threat to the integrity of the game (pro football in America), Goodell replied, "Gambling would be No. 1 on my list."
In January of 2017, on Fox Sports Radio's "The Herd" show, Goodell's stance had softened on sports betting, dramatically.
"We've seen changes in the culture around the country in gambling. We're obviously very sensitive to that, but we're also going to evaluate the Raiders case on the relocation application in what's in the overall best interests of the league. But one thing we can't ever do is a compromise on the game. That's one of the things we'll do is make sure the policies we've created, if we did in any way approve the Raiders, I don't see us compromising on any of the policies," said Goodell.
Goodell still did not endorse sports betting and the likelihood that he ever will as the NFL's commissioner is less likely. However, that slight turn that he took from his original stance was dramatic.
That mood change did not assist in the WNBA (NBA), the USL, MiLB (MLB) or the NHL coming here and setting up shop. When the No. 1 sports organization in the country based on annual revenue decides to come to your city and set up a franchise though? That elevates the profile of the city immensely and takes the narrative from a small city with sports to a sports town.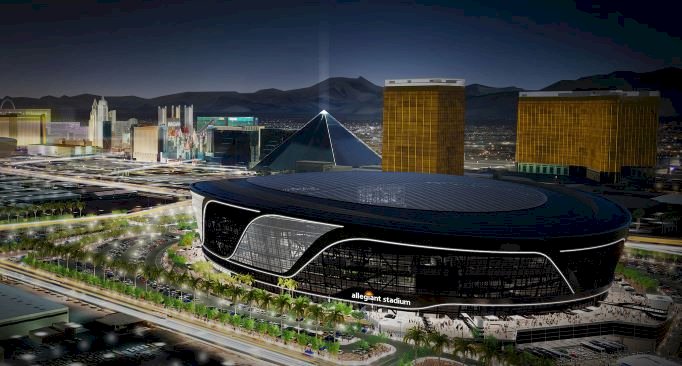 Las Vegas' reputation, for the better part of half a century, was mainly illegal gambling, the mob, decadence in excess and your occasional sporting event, has changed its image in a span of three years. Las Vegas will always be known for a place to get away and party, escape from reality and let your alter ego loose. In addition, now it will be a sports destination; to catch a Raiders, Golden Knights or Aces game near or on the Strip or take in a Lights or Aviators off the Strip.