A Look Into Green Stitch Fabrics
Unique Eco Friendly Fashion in Las Vegas.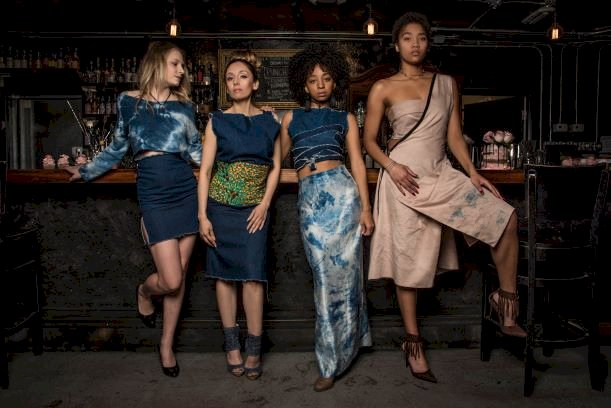 Models showcasing Green Stitch Fabrics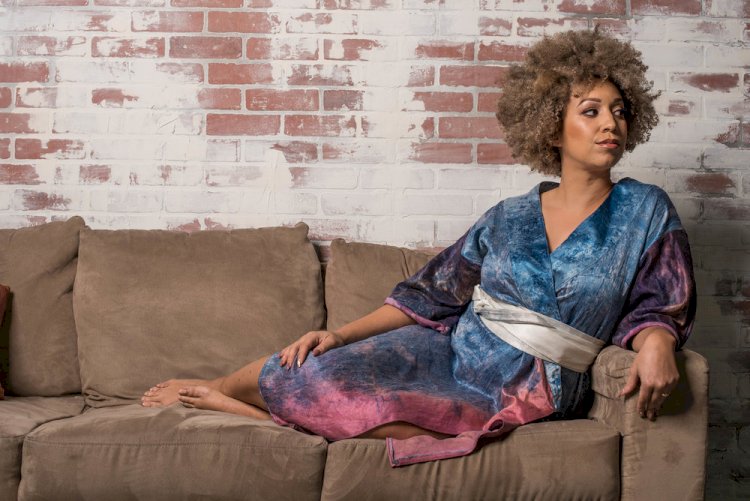 Green Stitch Fabrics is a unique, eco-friendly women's clothing brand, based here in Las Vegas, Nevada. Their streetwear puts fashion and edgy style back into the sustainable clothing market. The clothing is designed to accentuate your femininity, your strength and your edge. Their goal is to help you look fantastic and feel great, while helping to protect our planet.
Natural fabrics and natural dyes help inspire to create designs that have a sustainable edge that you can wash and go. Every fabric must be organic no matter what color and vibrant naturally and beautiful. Just like you, no two pieces are quite the same, but all are made with the same level of passion and care. You can love a piece that you know was created with conscious transparency and chic care.
I caught up with the designer and owner of Green Stitch Fabrics, Anisa Kelso, to get a little background on her and see how she started her own business.
The Interview
Avery: How did you start your fashion business?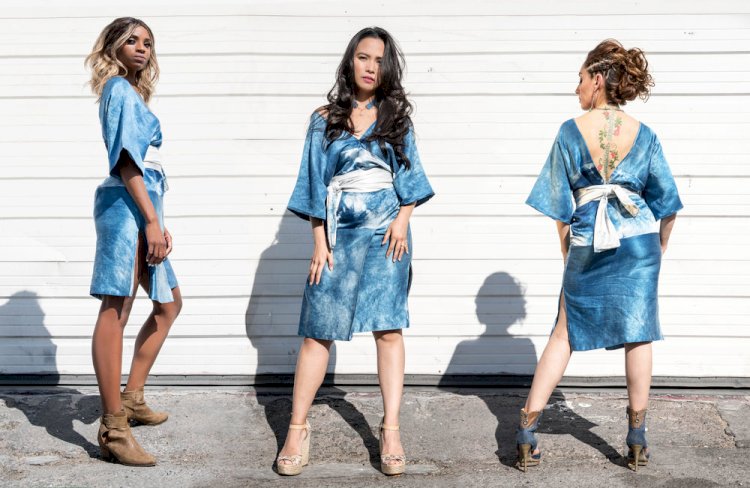 Anisa: I started in high school in L.A. where unique and different was the trend I created looks but never told anyone I made them. Then at school at AI Las Vegas I saw "True Cost" the movie about the fashion industry exploitation of people and I decided to start my business with natural locally dyed natural textiles to support the Sustainable edgy part of fashion. I dye the pieces with natural plant dyes I love to see the color create itself and then I can see what style it will be. Just like people no two pieces are quite the same.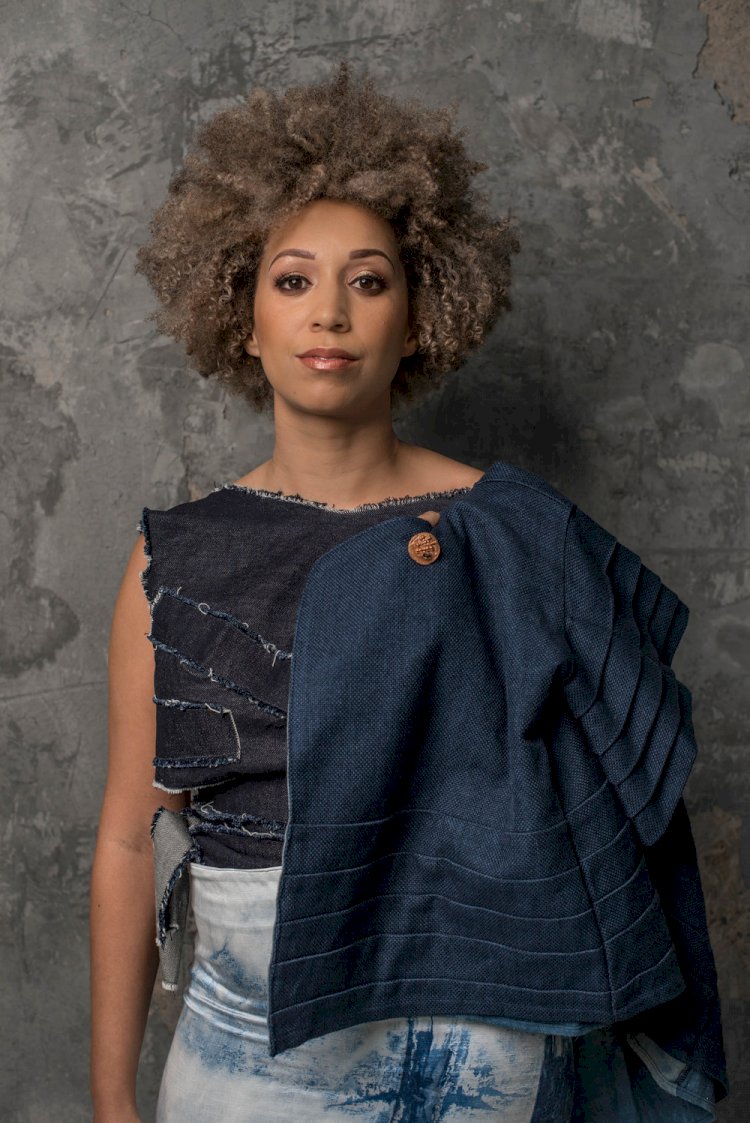 Avery: What makes you passionate about ecofriendly fashion?
Anisa: I think fashion should express who you are and that you care about the Earth that you live on. Fashion is not about more and more but about getting that piece that is naturally you and blend it into your style. The idea of being unique is the essential part of ecofriendly fashion. Fashion should not be to the detriment of the people that create the textiles or the garment they should lift them up and then lift your style naturally. Ecofriendly is about knowing about your clothing and begin transparent with the creation of style so that those that wear them look great and know that they were not created by people who are oppressed by the clothing industry. Style should be about conscious fashion and fun which is at the heart of my ecofriendly fashion journey.
Avery: Describe your brand to those that are not familiar
Anisa: My brand is Eco friendly style with an edge. Some show a little skin, but all piece helps the wearer to style their own attitude!
Avery: What is your favorite garment you have made?
Anisa: That is hard I love them all, but my favorite piece is the Kimono dress it is a look that really anyone can wear and style with different jewelry and belts to create their own look.
Avery: And lastly, how do you Vegas?
Anisa: I like to Vegas just like I design, go to the places that are off the path from the Downtown cocktail room for drinks with the girls to Main street thrift stores at noon on Sunday. I like to find unique place everywhere and then see nature at 6:00am in Red rock for a hike for inspiration for my next designs. The unique parts of my home Vegas are not hard to find if you know where to look!
Visit Green Stitch Fabrics at https://www.greenstitchfabrics.com/
Instagram https://www.instagram.com/greenstitchdiva/