Red Grant: The One and Only Gap-Toothed Bandit
Red Grant is an American comedian, actor, writer and producer known for his infectious laugh and unrelenting work ethic.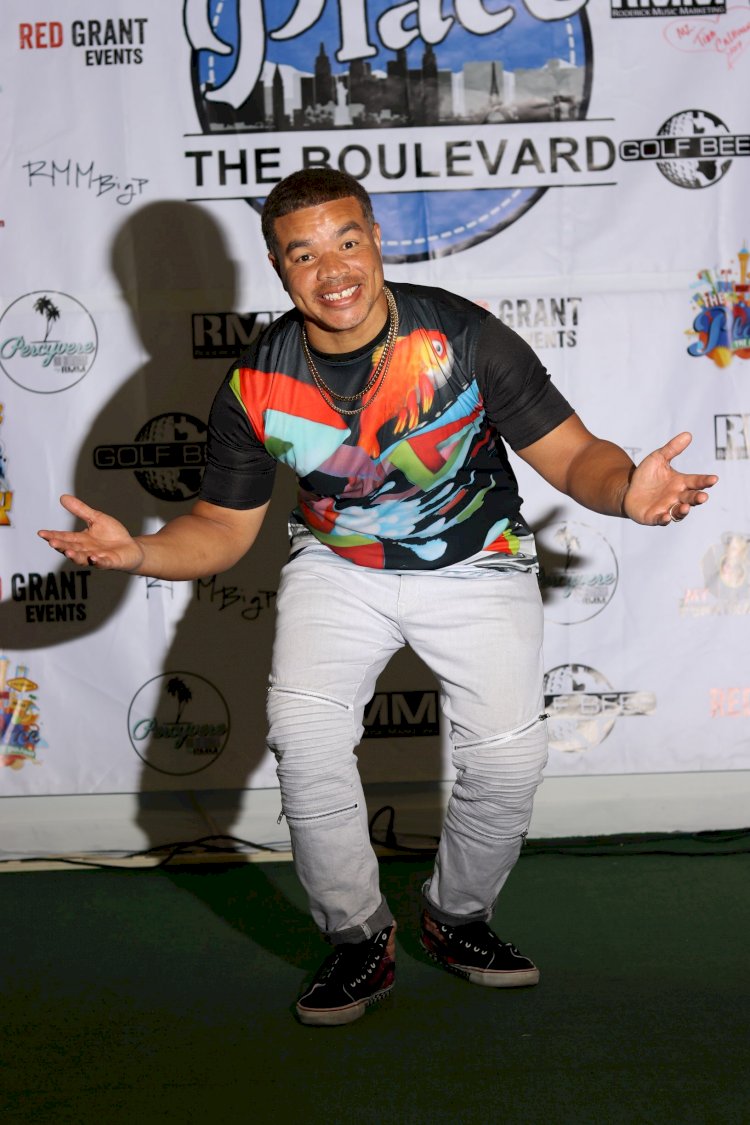 via Bryce Law
"The one and only gap tooth bandit. If you got a gap in yo teeth, then you know you're my best friend." – Red Grant, 2019
What made you pick the boulevard mall here in Las Vegas, NV as the location for The Place?
Grant: My brother, Tony who is the leasing manager here, he came to me. He's my wife's cousins and he told me he had a spot I should look. Big Percy and I came to see it and we agreed that this was the perfect spot. We had a vision to make Vegas something special almost like the marathon store in Los Angeles where you just come in and get fly with some dope clothing pieces you wouldn't see anywhere else.
How long have you been at this location and what makes The Place unique?
Grant: Since September 5th, so it's been a year now and you know it's hard to stay in business so when you make it past a year it gets a little easier. We are always trying to stay creative and do new stuff here. We have some of the hottest stars in America that come through this spot. We have had over 80 celebrities come by, for example Tiffany Haddish had a book signing here and it was a sold-out event. Bruce, Ray J, Naughty by Nature, Bone Thugs N Harmony, Luenell, Chingy, Warren G and Ja Rule have stopped by The Place. We do shop and greet so the fans can shop and meet their favorite artist.
We also do Cypher Sundays from 3pm-5pm. We find some of the biggest and most talented artist that come through Vegas. Some are discovered some are not. But they will be some of the hottest people in the world, like my man Trey Charles is here playing his music. There are just so many young talented people that come through here and grace our green carpet. Its magical here.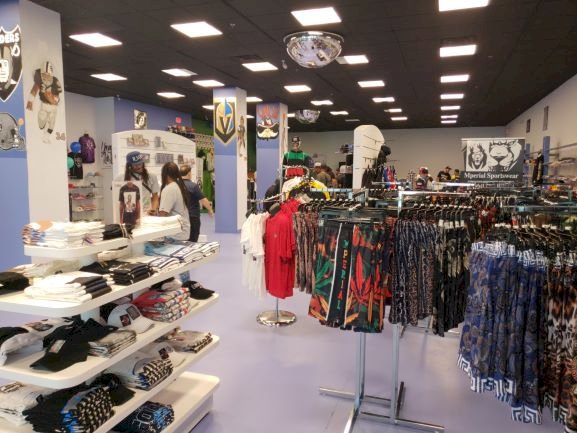 Do you have any shop and greets coming up in 2020?
Grant: Yes, we have a few scheduled, just follow @ThePlaceVegas on Instagram because sometimes the celebrities just pop up.
Do you think The Place would have the same effect on the city if it was in LA?
Grant: Yes, I think so. LA wants us to come and open a store, we will call it The Place LA. DC wants us to open a store. It's just all about proper planning and getting the best space. We want to give our customers an experience more than just shopping.
Where are you originally from?
Grant: I'm originally from Washington DC, Southeast. Everyone knows I take DC seriously; I wear it on my back. I'm running for Mayor in 2022; in real life and I'm not playing. I will be retiring from comedy on October 20th of this year (10/16/20), I want to help a lot of people in my city. When I came to Vegas, I saw how many people I was able to reach; the youth, the elderly, the homeless and individuals that are striving to be in the entertainment business. Being able to give people opportunities I didn't have or the ones I did have. Sometimes you meet someone who will give you that opportunity to shine and you kind of run with it, and I am that person giving out opportunities.
How are you able to find talented people of Las Vegas?
Grant: I think once you open your doors, the talent comes through. The first thing I say is "let me hear that music, let me hear that real stuff, show me your new music." Who doesn't want to play their music? Who doesn't want to be showcased? I've heard some great music since I've been here which is why we do Cypher Sunday, because you see some of the best talent. Don't get me wrong everyone isn't great but there is a lot of talent.
Where do you see the entertainment industry in Las Vegas going?
Grant: I say there is way more talent here in Vegas than Los Angeles and that's hands down. Super bold statement but it's true. It might not be as discovered but if people came here and saw what Vegas is about, they would find some of the best entertainers in the world. The cream of the crop is here, and they do it for many different reasons than the people in LA.
I've been to different open mics, dance offs, they are some of the best singers, rappers and poets. I've seen so much talent since I've been here in Vegas and I was shocked. Then I realized I gravitate to talent and talent gravitates towards me, which is something I embrace, seeing others perform makes me smile. I think if you give a person an opportunity to perform, you will see if they can command the room on a small stage, so when they reach the big stage its nothing.
Would you say you have become the shaman of Las Vegas Hip-Hop Culture?
Grant: I would definitely say that, if you look up the word shaman…and we not talking about wiping your butt either. I think my brother Percy and I give people opportunities that they wouldn't normally have in life. We open a lot of doors for people, a lot of the people that work here wouldn't have a job if we didn't hire them.
What does the future hold for The Place?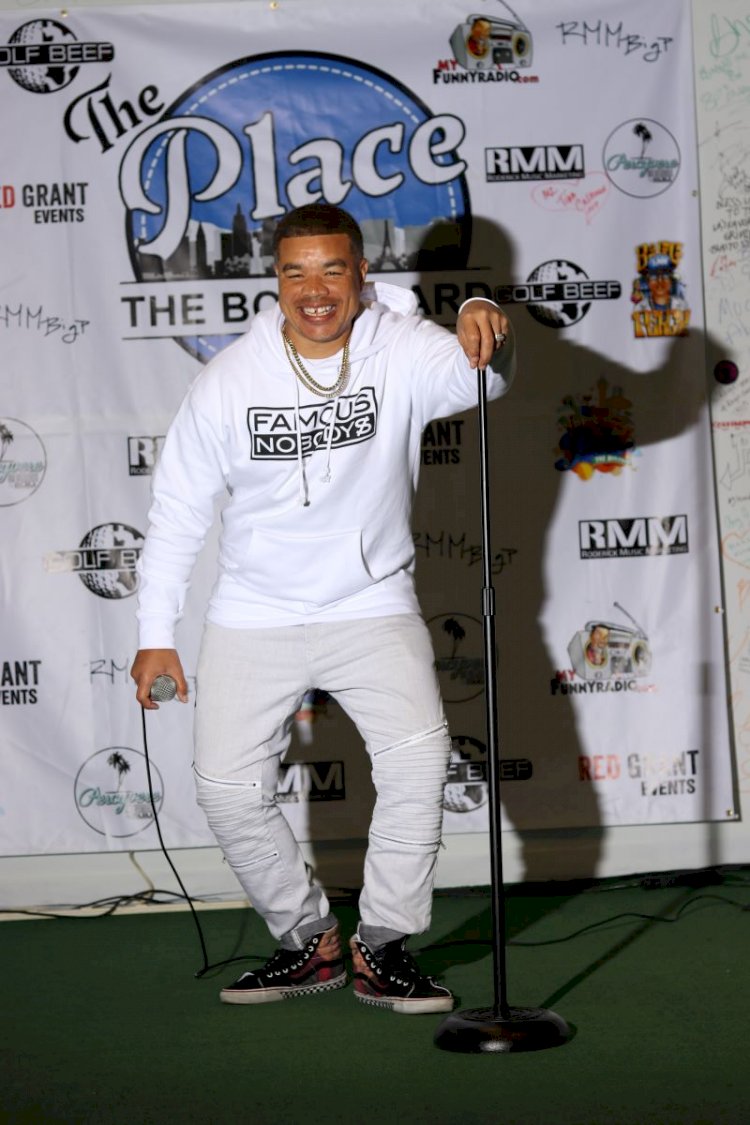 Grant: The future of The Place is our ecommerce site that is going to launch soon, and we look at it as the Amazon of shopping for unique items that are all minority owned. We get request from Dubai, Amsterdam and London to purchase things that they see on our Instagram, which is what inspired us to create the ecommerce site.
How did you connect with the brands that are currently being sold at The Place?
Grant: Well the crazy thing is when we first started the store Big Percy pretty much brought stuff that we collected over the years. We started with maybe 15 brands and now we have over 42 brands and a very long waitlist for other brands that want to sell at The Place.
Growing up I was bummy, my mom didn't really have a lot of money. So, to go from the dirty kid to the kid that can touch real fashion is amazing to me. I try to teach other kids and adults how to be more fashionable even if you don't have the money to spend you can still be fashionable.
Is there anything else you would like to tell our readers?
Grant: Support the movement of Red Grant. You can visit my website and follow me on either social media platform; Instagram @RedGrant, Twitter @redgrantlaughs or Facebook. I sell out shows all around the country with a lot my friends from DC Young Fly, Chico Bean, Deray Davis, Michael Blackson and Rickey Smiley. Keep supporting the comedy career and keep smiling. I try to tell people all the time that we need to love everyone and stop racism. That's what my campaign is centered around, uniting everyone. Keep laughing and show your teeth.