John Wayne: Spirit of the West
The spirit of John Wayne lives on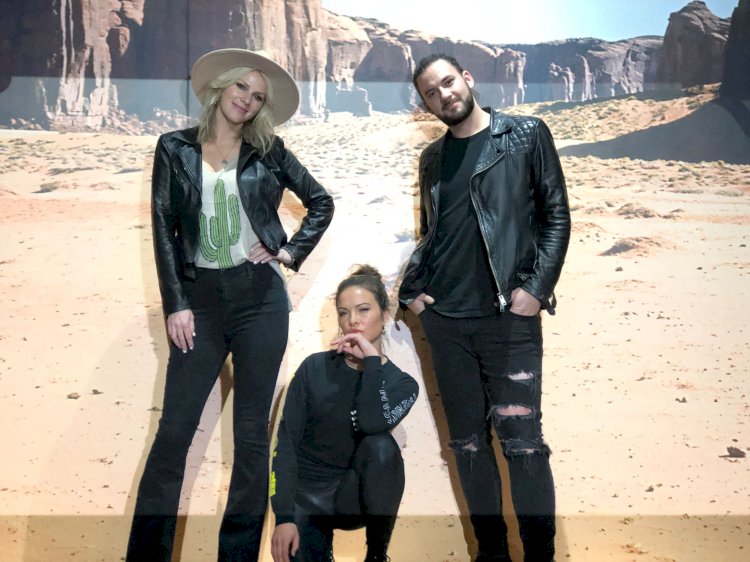 Runaway June/via Mike Young
Mementos once owned by Hollywood icon, John Wayne were on exhibit at South Point Casino during NFR's most recent run. The free exhibit was open through December 14th and featured film props, photographs and memorabilia form the Oscar winning actor's professional and personal life.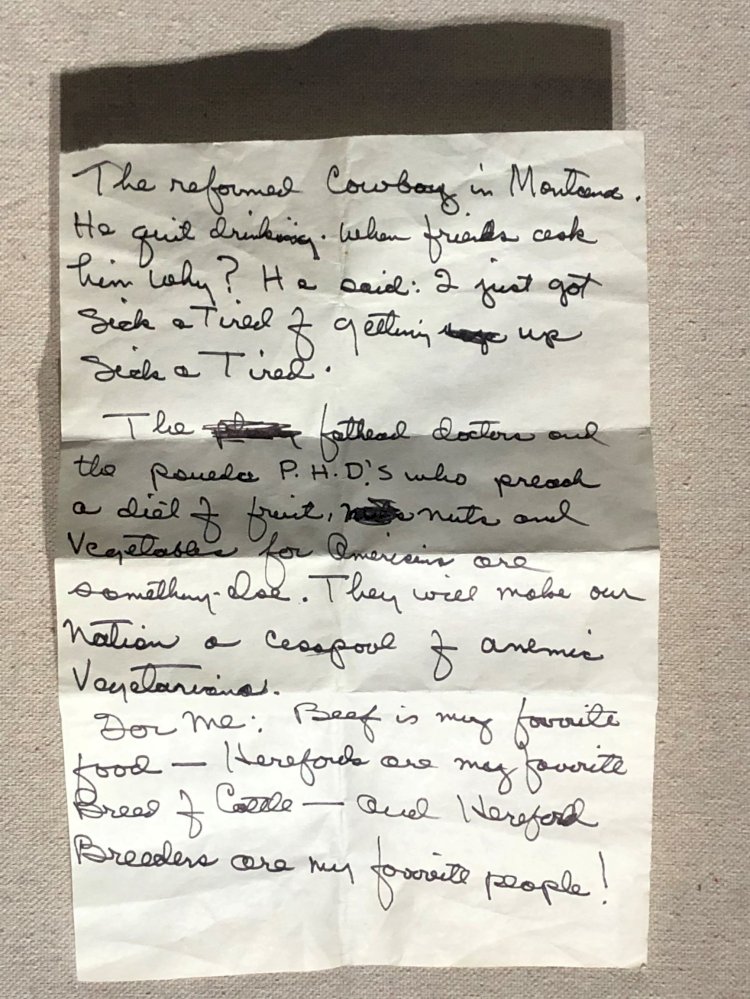 I spoke with Runaway June front woman, Naomi Cooke about one such item. A note written by the Duke himself which chronicled his contempt for plant based diets and his love of beef.
The reformed cowboy (John Wayne), who at the time resided in Montana, had actually quit drinking. When asked him why, he, allegedly, said, "I just got tired of being sick and tired."
"The fathead doctors and the pseudo Ph.D.'s who preach a diet of fruits, nuts and vegetables for Americans are something else. They will make our nation a cesspool of anemic vegetarians!" said Wayne.
For me (John Wayne): Beef is my favorite food - Herefords are my favorite breed of cattle - and Hereford breeders are my favorite people!
Cooke, bandmate of John Wayne's granddaughter Jennifer Wayne, is mostly plant based herself. As we discussed the controversial topic, we were cautious not to incite the NFR contingents that surrounded us.
Runaway June is the highest charting female trio in 16 years. Their hit song "Buy My Own Drinks" became the first Top 20 song by a female band in 14 years!