A Taste of Southern Style - Rick's Rollin' Smoke BBQ
World Famous 'Pawn Stars" Rick Harrison might be spotted at his Rollin' Smoke BBQ Restaurant where they serve award-winning brisket daily and special featured items on Wednesday. Open daily from 10 a.m. to 10 p.m. located next to the world famous Gold & Silver Pawn Shop, stop by.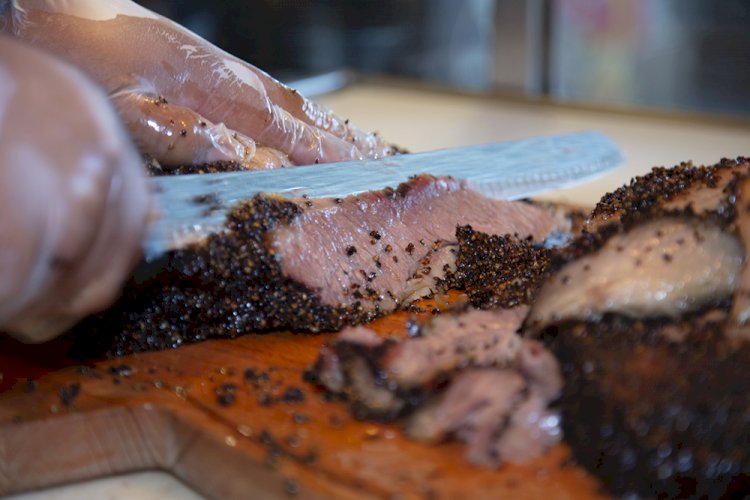 Photos by Bryant Arnold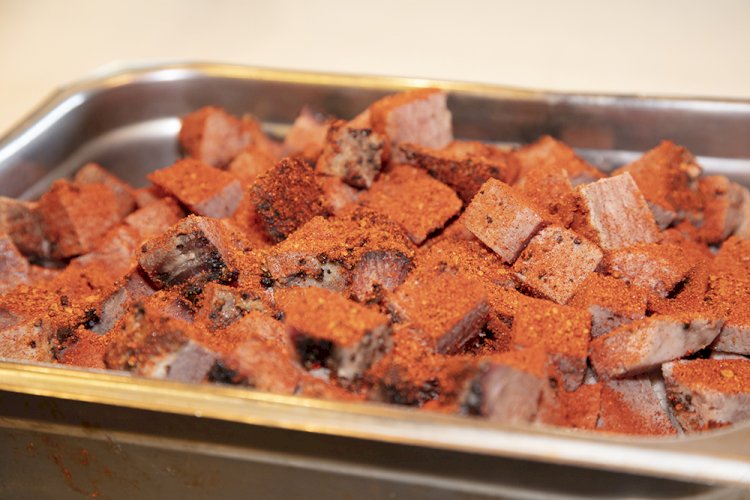 Down home country sides that fall off the bone, hickory smoked barbeque, Rick's Rollin' Smoke Barbeque prides themselves on mastering the amazing taste of southern style prepared meals. RRSB came to fruition when Pawn Stars star, Rick Harrison joined forces with Rollin' Smoke BBQ to bring authentic southern cuisine to Las Vegas.
The restaurant is located at the Pawn Plaza so fans of the show can get a truly fulfilling meal while visiting the World Famous Gold & Silver Pawn Shop.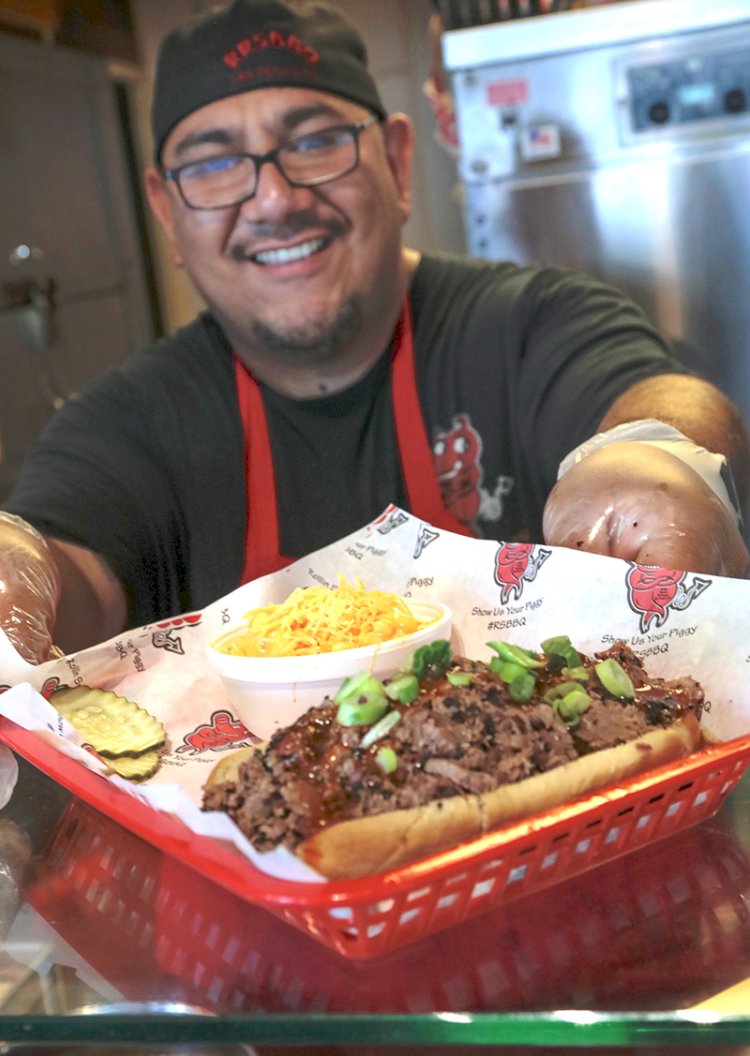 Their main pit-master Erik has been a pit-master for over 16 years.
"I start my day at 6 a.m. to check on the brisket and start cooking the chicken and ribs for the day," says Erik.
Smoking barbecue is an art created by slowly cooking the meat over indirect fire. The cooking over low temperature over a long period of time breaks down the components of the meat that makes it tough. To achieve this succulence, one just doesn't throw the meat on the grill to cook it. It requires a slow and steady process to gain the perfect tender, smoked, savory flavor. The result is cooked meat that is tender to the bone.
Thank the slow burning of the hardwood for the BBQ's unmistakable flavor as it infuses the meat with those earthy, juicy flavors everyone loves. This technique is especially important when it comes to their award-winning brisket, "which must be smoked over indirect wood fire for a minimum of 15 hours," says Michael, Rick's Rollin' Smoke Manager.
On Wednesdays the menu changes slightly, "I get to pick a special item to feature as the pit-masters special which is my time to get creative and have fun," explained Erik.
Their smoked macaroni and cheese is unique to Rick's because "we add our special spice rub, a little garlic powder, then throw it in the smoker to get the juices from the brisket while its cooking, it's really phenomenal," added Michael. There is no love more heartfelt than the love for food and here at Rick's Rollin' Smoke Barbeque they feel the same way.
The downstairs restaurant is open to all ages. While upstairs is where you will find the 21 and up tavern, consisting of 16 delicious beers on tap including several local favorites, signature cocktails, and a full bar. You can order everything on the menu from the bar upstairs.
Looking for a local deal? Locals get the happy hour special all day everyday ($4 wells, $4 wine, $5 draft beers, $8 signature cocktails and 20% off food). RRSB is located at Pawn Plaza, 725 Las Vegas Blvd. The BBQ restaurant is open daily from 10 a.m. to 10 p.m. and the Tavern upstairs is open every day from 10 a.m. to 2 a.m. Who knows? You might even get to see Rick Harrison showing off some cool bartending skills.
For more info on Rick's Rollin' Smoke BBQ, follow them on Instagram: @rickrsbbq or give them a like on Facebook.