Baja Bounty Comes to Vegas: Succulent Seafood at Bajamar
Bajamar Seafood and Tacos is arguably one of the top restaurants in the United States according to Yelp's 2019 top 100 places to eat in the U.S., taking the number 6 spot.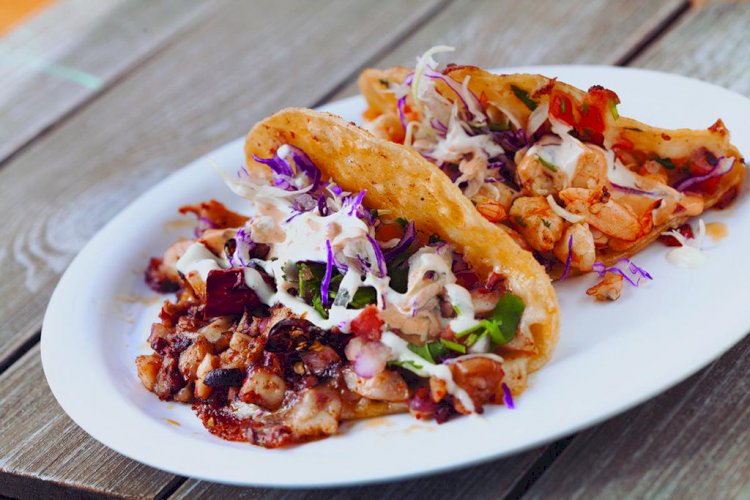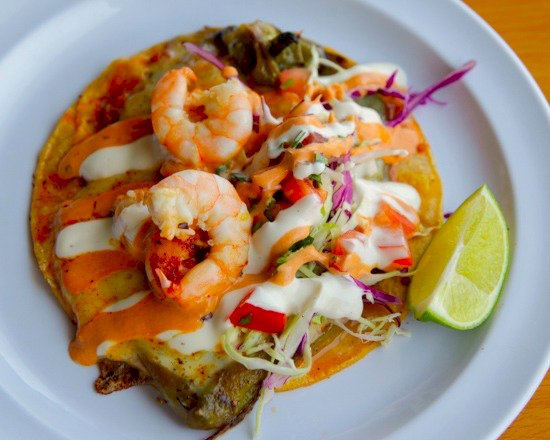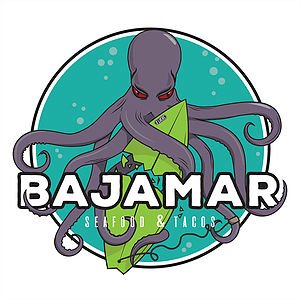 Beto Puchi, owner of Bajamar has supplied Las Vegas with the Baja California taste and vibe for the past two years. Puchi works along side his childhood friend of six years, Manny, who is from Tijuana and runs the front of the restaurant
"He was a bartender at the bar I went to in San Diego and I would hang out with him," explained Puchi "I had this crazy idea to start a restaurant, I talked to Manny about it and asked him if he would consider moving to Vegas? He said yeah, I'm in."
Manny proposed using Chef George who has established himself as one of the best chefs in San Diego with 15 years of cooking experience to create the Baja California fusion dishes served today. Puchi's personal favorite is the Tsunami Tostada which is marinated shrimp in lime juice mixed with grilled shrimp, cooked octopus, bay scallops, and sashimi style fish with soy sauce, sesame oil, shaved cucumber, pickled onions, cilantro, shaved carrots, and a garnish of Serrano chile.
Chef George learned to cook from his mother back in Tijuana which is where all the Baja secrets were learned. Once the team was in place, it was time to find a location.
"I came out to Las Vegas, found the downtown location, put a deposit down, went back to San Diego. Two days later Manny, George and myself were here in Las Vegas to open this place up," says Puchi.
The location is reminiscence of a little fishbowl with lots of windows on Las Vegas Boulevard. His team took the time to clean up the surrounding area and the restaurant itself was built from the ground up by Puchi, Manny and Chef George. They built the bar and put all the surf boards on the walls which are originally owner Beto Puchi's from San Diego.
"Baja California Sur is the whole theme; the feel is a surf shack," says Puchi. Las Vegas locals have really gravitated to Bajamar which is who they ultimately serve and received two local awards as Las Vegas 2018 Hidden Gem of the Year and 2018 Las Vegas Best Tacos from the Sea.
Customers come from as far as Barstow at least once a week religiously, and some Las Vegas locals come in two or three times a week. Bajamar also gets a lot of support from the Arts District section of town. Derrek, owner of Rebar, helps spread the word about the growing seafood and taco restaurant. Since the growth and community support have been tremendous for Bajamar over the past two years. They have now opened a second location in Mountains Edge at 8180 Blue Diamond Rd and is open from 11am–9pm. Top dishes include the Lucas Taco (named after Beto's 9 year old son), Tsunami Tostada, Surf and Turf Taco (Shrimp + Steak), Spicy Octopus Taco (a must try), Octopus Tostada, and our personal favorite the spicy shrimp taco.
For more information on both locations and everything Bajamar, follow them on Instagram: @bajamarlv or give them a like on Facebook
If you find yourself in the mood for great service, quality seafood tacos, located off the Strip give Bajamar a vist and tell them LasVegas.Net sent you.