Fall Fashion at the Seven Magic Mountains
Art and fashion colliding in a beautiful way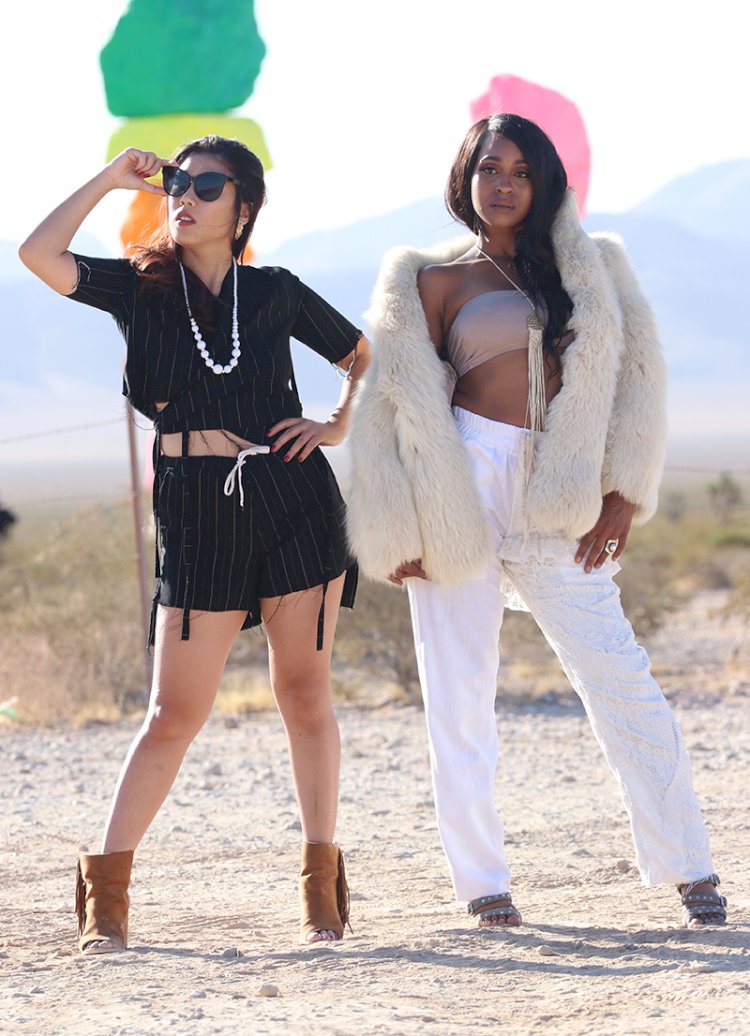 Photos by Bryce Hill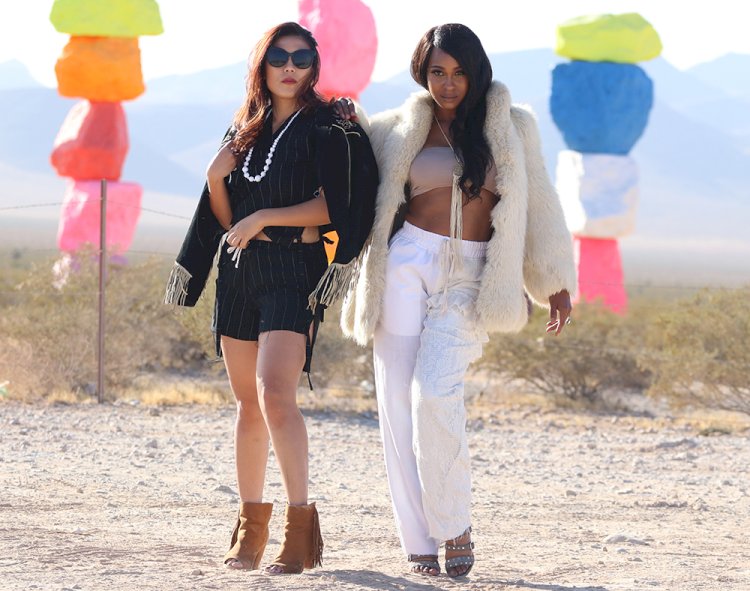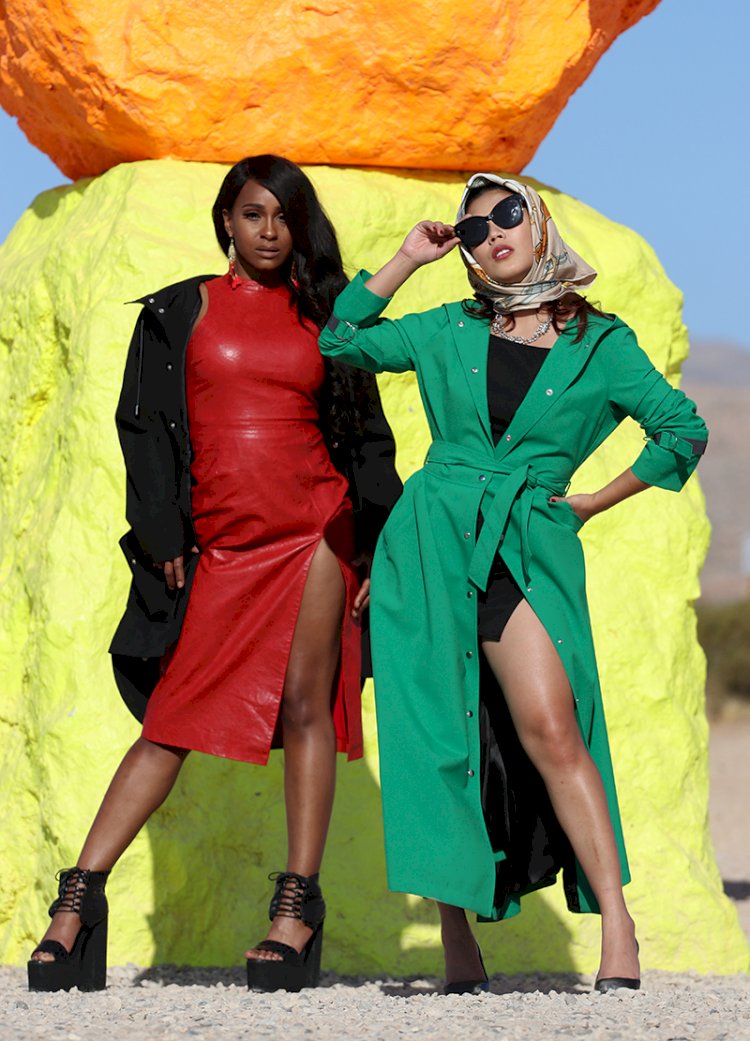 Renowned Swiss artist Ugo Rondinone's colorful, large-scale, public artwork–Seven Magic Mountains–is a two-year exhibition located near Jean Dry Lake and Interstate 15, approximately ten miles south of Las Vegas, Nevada. Featuring 7- thirty to thirty-five-foot high dayglow totems comprised of painted, locally sourced boulders.
Magic Mountains offers a creative critique of the simulacra of destinations like Las Vegas. According to Rondinone, the location is physically and symbolically mid-way between the natural and the artificial: "the natural is expressed by the mountain ranges, desert, and Jean Dry Lake backdrop, and the artificial is expressed by the highway and the constant flow of traffic between Los Angeles and Las Vegas," says Rondinone.
Las Vegas fashion represents the mid-way point between old and new style trends. We don't want to rule out certain styles just because they've been around the block once or twice. These tried-and-true style trends can still bring us plenty of sartorial fulfillment and often become classics in their own right; which is why vintage Vegas is always on trend. Brocade fabric will make its way back into the fall fashion trends list by illuminating and embellishing every outfit for a touch of vintage opulence thanks to local designer Rheme Ragasa with his reconstructed waistcoat made from a vintage 80's jacket. Keeping cool in the fall is still an important factor in Las Vegas and Rheme has designed breathable fall fashion with the use of linen, lace and cotton.
Coat silhouettes from the 60's with super-long hems will be a 'musthave' for fall 2019. Staying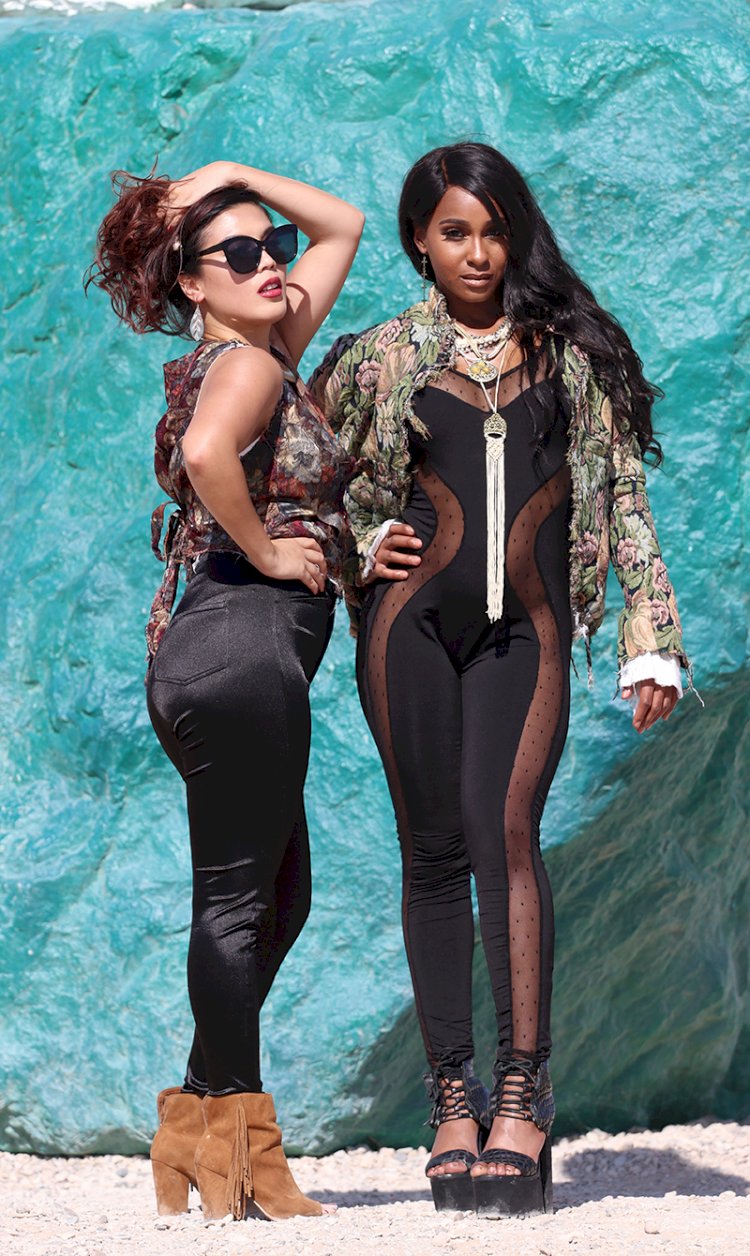 true to Las Vegas desert fashion, this lightweight "ducktail" duster provided by Ducktail Raincoats will be your go-to statement coat and can be paired with a solid color garment or maybe you want to make a statement and use a pattern.
Rheme Ragasa, 23, Multidisciplinary artist and designer
Hailing from Kauai, Hawaii and moving back and forth from Las Vegas during his youth, Ragasa has developed a unique style and taste level over the years. Having always felt like an outsider in his two hometowns, he took to learning as much as he can to help break the melancholy of spending time by himself. This eventually worked its way into his ethos where he focuses on making the best quality clothing, he can with the added benefit of specializing in eco-friendly and ethical means of production (something he has been passionate about since childhood).
Ragasa is currently developing two brands coming out in the near future– "Scenic Route Drive" and his namesake label "Rheme Ragasa". Both brands target two different markets (SRD being Unisex and his namesake brand being womenswear) but they both fall under the same mantra: "Wonderful Clothes for Wonderful People". https://ducktail.eu/