Introducing the Vegas Lakers Fans club
Lakers fans near and wide, unite!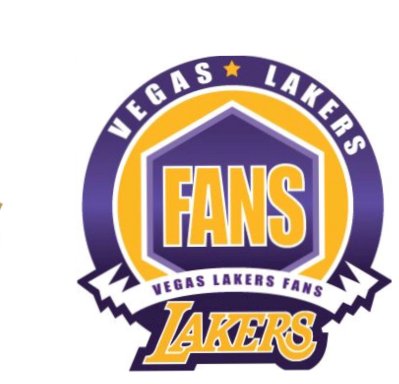 The running joke in Las Vegas and Los Angeles, is that the cities are practically neighbors; a "hop, skip and jump" away. That joke is rooted in fact though. According to the Las Vegas Review Journal and the U.S. Census Bureau, more than 50,000 Californians moved to Nevada from July 2017 to July 2018. With them, they bring their fanhood of their favorite California sports teams and the Los Angeles Lakers are no different.
While Vegas is a sports city on the rise, we have not arrived just yet with an NBA (National Basketball Association) team. So, if you are a California transplant and a Lakers fan, where do you go out here to be amongst your own? Insert the Vegas Lakers Fans club. It is a fan-made club that gathers to watch Lakers games at Eclipse Theatres.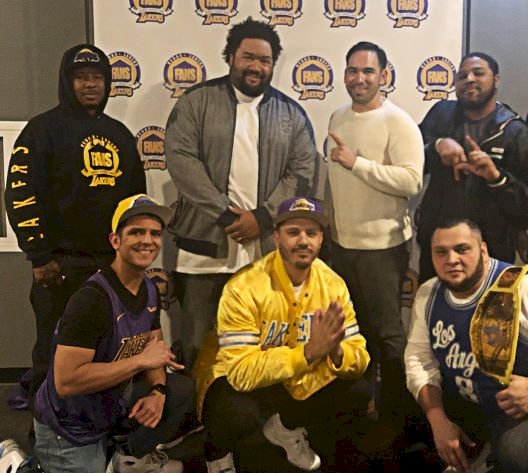 Formed in 2010 by a group of friends (Ray Villalobos, Tony Torres, William Hall, Jamal Anthony and Garald Hill), the need to form this group came from a simple concept: Lakers fans wanting to watch games amongst their own.
The original location that the club got together to watch games was at Straight Up Bar and Lounge (currently closed down) off of Tropicana and Fort Apache.
"Well, basically it was Ray's idea," said Hall. "He reached out to me and wanted to have a meeting with him and several others on an idea that he had regarding the Lakers fans in the area."
"We chose that place because aside from the bar, there was a dining/lounge area," said Villalobos, the founder of the club. "And they had a projector with a screen so, it was pretty cool."
To spread the word in a pre-social media world, they had to create flyers and pass them out or put them on people's windshields, whatever they could do to let everyone know about this newly formed club.
Unfortunately, life got in the way and forced the guys to take a long sabbatical from running the group and promoting it to a bigger audience.
"It was tough because he (Ray) moved out of Vegas for a while, Will was getting his career started, I settled down; so, a break was needed," said Torres.
In 2018, the idea was brought back up and Eclipse Theatres was mentioned as the potential location to have it. Watching Lakers games on the big screen in a luxury movie theater in downtown Las Vegas; it seemed perfect.
"When LeBron decided to join the Lakers, we just knew that we had to get up and running again," said Hall. "That's when Ray's friend told him about Eclipse and the rest is history."
"I truly believe that Las Vegas is a basketball town," said Villalobos. "The way the city embraced UNLV during their championship runs, the reception toward (NBA) All-Star Weekend (in 2007), Summer League, when Team USA practices here; Vegas loves basketball and wants a team here."
Of course, along with creating something comes great memories attached to them.
"The best memory for me is the opening night at Straight Up," remembered Torres. "To have 50 people there the first time we put this together was pretty special."
"Opening night of this season when there were 85 people in the theater and we had to use folding chairs to accommodate everyone," remembered Villalobos. "To see how it had grown from even a year ago when the team was not good to that night was amazing."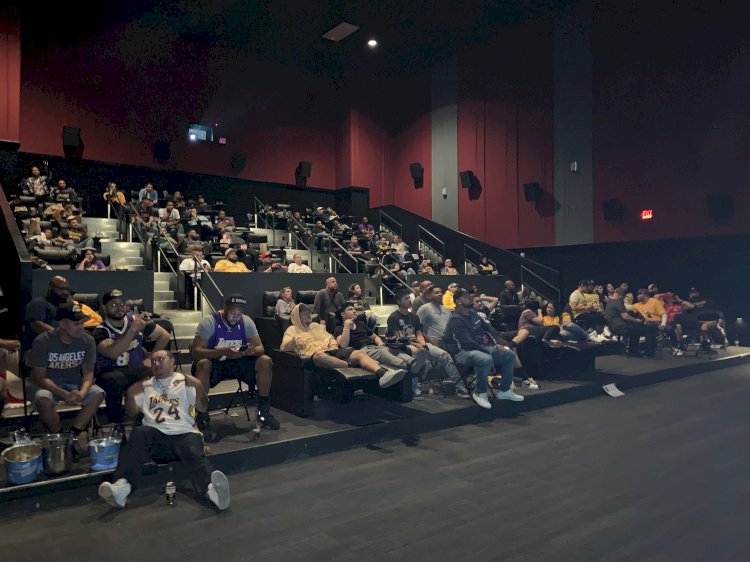 As far as what they would love to see with the club in the future, "Kobe visiting and watching with us would be surreal", "…recognition from the Lakers organization" and "continued success with Eclipse Theaters as the spot for Vegas Lakers Fans".
On January 26th, the sports world and the world in general was turned upside down as a horrible helicopter crash claimed the lives of nine individuals; Kobe Bryant, his daughter Gianna, John Altobelli, his wife Keri and daughter Alyssa, Sarah Chester and her daughter Peyton, Christina Mauser and the pilot, Ara Zobayan.
Later that week on January 31st, before the showing of the Lakers first basketball game since the tragic event, Vegas Lakers Fans had set up a beautiful memorial honoring Kobe and Gianna. Three theatres were blocked off for the group to accommodate everyone wanting to come and pay their respects.
It was estimated about 150 people might show up. In reality, about 350-400 people showed up. There was media coverage from FOX5 Vegas and 8 News Now as well. Amidst all the chaos, the leaders of Vegas Lakers Fans stayed calm and welcoming to all that came while fulfilling media obligations as well.
So, if you are a Lakers fan or just a basketball fan in general and are looking for a unique experience to watch a Lakers game, come on through and enjoy. Unless you are a Celtics fan. Then stay home. Seriously.
For more on Vegas Lakers Fans and when they have showings, follow them on Instagram: @vegaslakersfans or on Facebook.