The New First Date
The new normal for dating is becoming the standard.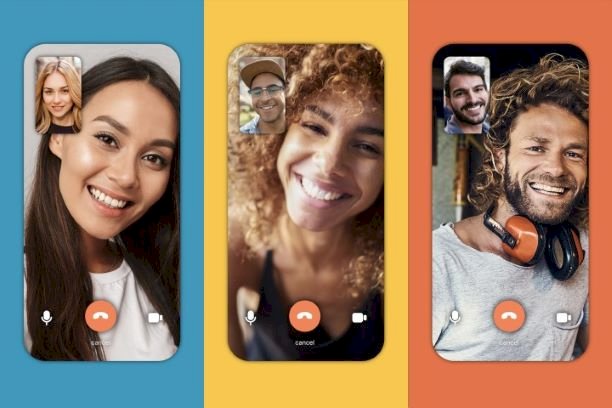 photo via Bumble.com
This pandemic and quarantine that we are in has everyone feeling a bevy of emotions; scared, fearful, lost, angry, sad, hopeful and mainly, lonely. Human companionship is what we thrive on as people and for that to be taken from us, swiftly has been a real kick in the gut. So if you are single and you have been any of the dating apps (Tinder, Plenty of Fish, BLK, Hinge, eHarmony, Farmers Only, Grindr, etc.) and you were going about your business swiping, liking, flirting and dating, this quarantine really came at the worst time. It's one thing to not see your co-workers daily (you probably liked only two of them anyway) or your family (see previous insert) or your friends but not being able to meet a cute new face that could potentially be your soulmate or even your.....fun buddy, we'll say, really sucks.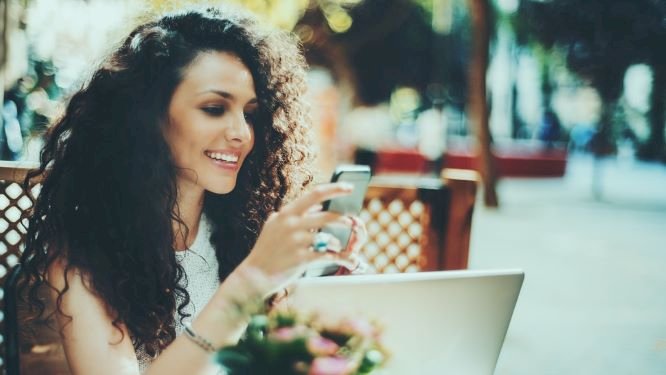 Luckily though, the dating app creators have you covered and that's why they instituted video chat dates! Or they are advertising it heavily on their app anyway. While it definitely does not take the place of public human interaction, it really is the best first date two people can have. Usually when you go on a public date, you are meeting that person's representative. They have time to get their nails done, get a hair cut, make sure their makeup is point, get the clothes washed and get their stories straight. But in a world where nail and hair salons and barbershops are closed, you get to meet the real them. Unless, they "get ready and dressed" for a video date which is. honestly, weird to me.
Video chatting might become the new first date dating norm in the post-coronavirus world and if you look at the benefits, it makes perfect sense. Blink if you have ever been stood up on a first date. Breathe if you had a horrible first date and you were thinking to yourself, "I really got ready for this?!" Read this if you have been catfished on a first date. Then there is the chemistry factor which seems to be highly underrated in the dating world. Sure the text conversations are great because they have great .gif and emoji usage so they must be funny. But seeing the other person and how they react to your sarcasm, brutal honesty, shyness or weird energy is a totally different ballgame.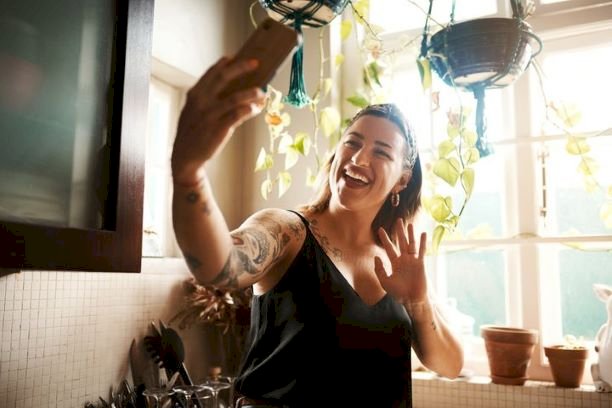 With a video chat first date, it's the closest thing you can get to in-person chemistry outside of actually doing it. You can see if the digital chemistry equates to "face to face" chemistry and what's even better is no gas can get wasted, no awkward silence about who pays when the bill comes, no coming with up excuses as to why you won't see them again because you just weren't feeling it and no wasted outfits. You are in a safe place talking to someone who cannot be a physical threat and, unfortunately, that is very important in the dating world.
Kudos to the dating apps for enforcing video chatting dates as a way to make people more comfortable to meet new people during this pandemic that we are currently in. I get how it can be an exciting time to get ready to go on a date with someone you met on a dating app. But this first date method should become the new normal for anyone that is actively dating. In an odd kind of way, something more safe came from this quarantine.
in-text photos are courtesy of skyNext/Fotolia & PeopleImages via Getty Images